The Photobook Club Sau Paulo has launched this week, run by Silmara Pires the group can be found and contacted via their website and also on their Facebook page here. There will be more news from this branch as and when the first event is set up but for now, if you are in the area and interested in attending or contributing, let Silmara know.
In other news, the box of books arrived in Madrid this week and was poured over by a great community of photobook lovers. Images and comment below, with much thanks to the Photobook Club Madrid.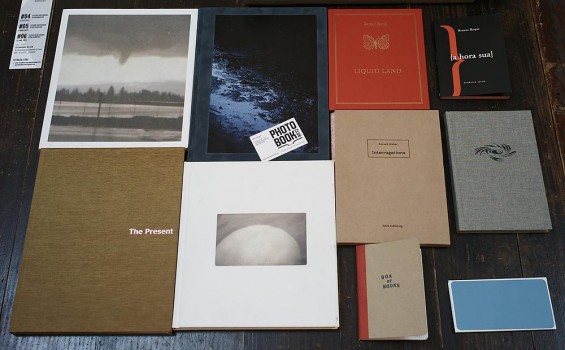 We spent time carefully reading the books individually or in small groups and in the end we made a pooling of our detailed comments book to book. None left us indifferent, all provoked discussion, and even fell in love with someone.

At the end deliver the box to the Photobook Club Toledo, next stage, and we had a wonderful dessert with apple pie and a box of biscuits, well watered with a few bottles of wine, sweet fitting end to this phase of the exciting journey.